PNP Responders vs AFP Cavaliers on UNTV Cup Season 2 Finals
The top two powerful forces, PNP Responders and AFP Cavaliers, will fire up to win the Game 2 battle of the best-of-three final series of UNTV Cup Season 2 on Tuesday (July 1), 5 p.m. at the Smart-Araneta Coliseum, Quezon City.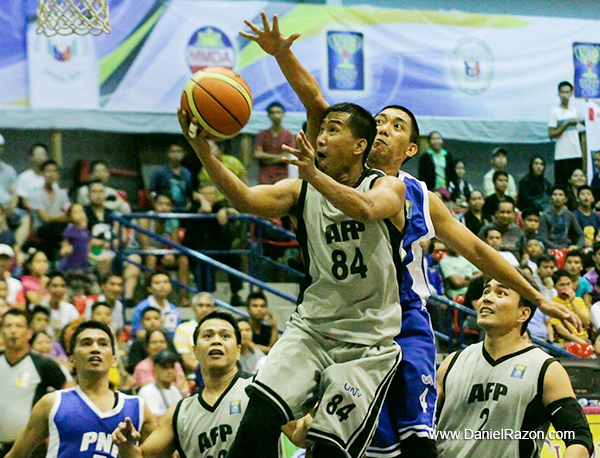 Spearheaded by Kuya Daniel Razon, UNTV Cup is a basketball tournament with government offices playing for charity. Its second season premiered last February 11 with 10 teams in the line-up.
The winning team will receive P1-Million for a charity of their choice. First runner-up team will win receive P500,000, which will likewise be given to their chosen beneficiaries and charities.
In Game 1 last June 22, the police officers gunned down the tactical moves of the armed forces and won big 10 points in the final quarter, 74-64.
With the 1-0 win-loss record already in hand, another victory would bring PNP Responders the basketball title for this season. Last year's champion was Team Judiciary, which donated their P1-Million cash prize to the victims of Bohol earthquakes and war victims in Mindanao.
PNP Responders head coach Raffy Gonzales braces for the big win, chiming that during its second game of the finals, Team PNP Responders will shoot all their bullets to the valiant soldiers camp.
"In this championship, you will see a more aggressive PNP Responders. We'll deliver our best shot," said Gonzales.
Team Cavaliers needs to recover from their defeat to cut off an opponent's strong side and to steal the second match if they want to keep their hopes of a momentous peak alive.
The double header game at the Big Dome will commence with the first-ever basketball and public service exhibition game between the Philippines' executive bureaucrats and legislators.
The Philippine National Police Responders selected Special Education Assistance Program as their chosen beneficiary while the Armed Forces of the Philippines Cavaliers has selected AFP Educational Benefit System Office as their chosen charity.
Written By: Carmi Tongol – Anecito