Kuya Daniel Razon's Manibela TV Show to Showcase His Motoring Skills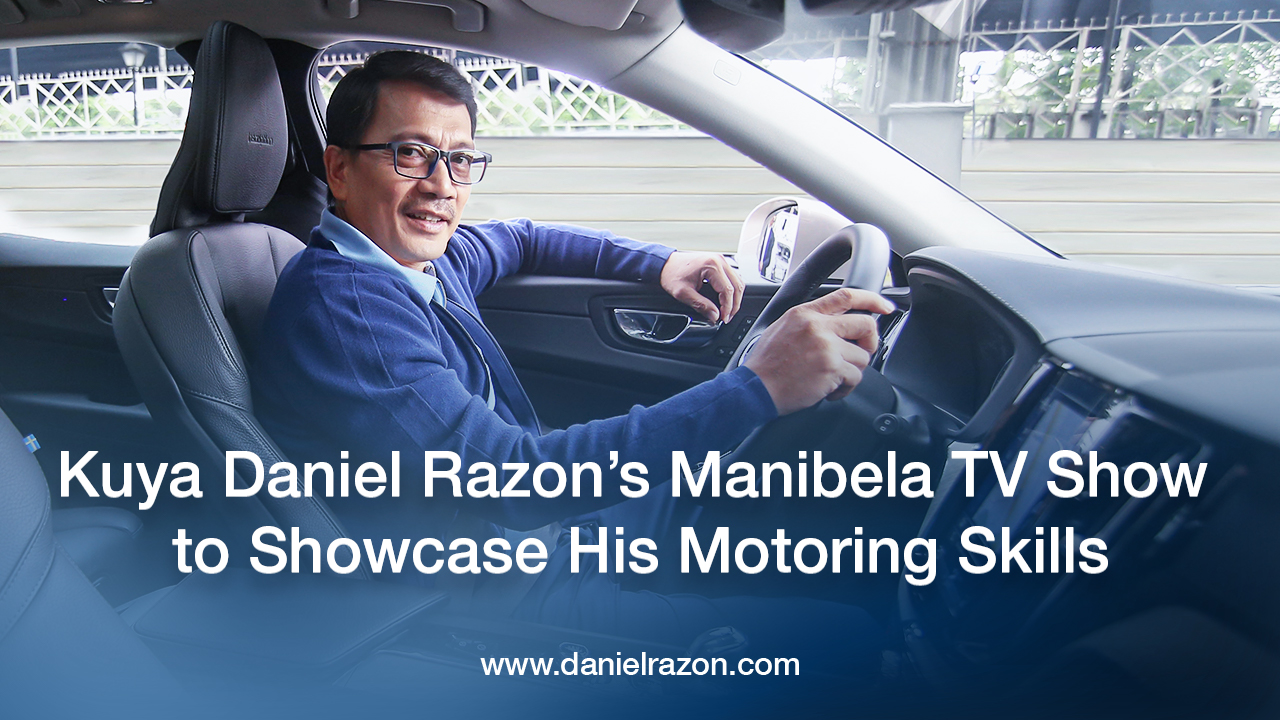 17 2019 Aug
Known for being a multi-faceted broadcaster and public service icon, Kuya Daniel Razon will be seen in another light as he shares his knowledge in motoring and brings out his personality as a car enthusiast in the upcoming TV show Manibela.
As one of the newest UNTV programs for this year, Manibela will showcase the latest trends and innovations in the automotive industry, as well as offer segments geared to bring new twist to what common auto magazine show format provides their viewers.
The program will premiere on the airwaves and digital platform on August 25, 2019 at 9:30 to 10:30 a.m.
Fresh Segments to Watch Out
The one-hour show will feature the latest car models and accessories. It also includes explainers on topics about road safety and the latest updates in the industry. The show will be divided into five segments, namely:
"Manibela Academy" provides viewers with a thorough review of traffic laws and road signs that drivers and motorist should carefully observe. This segment also discusses useful information about road safety.
"Under The Hood" introduces different car accessories, tools and other products to car owners who want to explore and learn more about their vehicles.
"Auto Updates" reports news about car shows and the latest automobile technologies released in the market.
"Test Drive" features vehicle reviews straight from the program host while conducting test drives of newly-released cars.
"Rear View" showcases awesome modified vehicles and interviews with various car owners to share their priced collectors' items.
Aside from these segments, a monthly special episode will feature Kuya Daniel Razon with co-host, Jay Eusebio on a unique road trip test driving all types of vehicles in different destinations.
Passion for Driving and Public Service Shine Through
Kuya Daniel's interest in automobiles and his heart for public service are evient in one of his public service initiatives — the Libreng Sakay project. This public service continuously offers free rides to commuters in Metro Manila and other provinces, in the hopes of helping them save money.
In addition, his UNTV Mobile Clinic visits different barangays (villages) to provide free health and medical assistance for people who cannot afford consultation and hospitalization fees.
Meanwhile, "Manibela Academy", the first mobile driving school project, is just one of the notable mobile educational facilities spearheaded by Kuya Daniel Razon. This project followed Kuya Daniel's launch of the multi-million twin buses in support of the Department of Education's innovative mobile classroom for out-of-school youth, the Dunong Gulong project.
Learn more about Kuya Daniel Razon's works on his official website and Facebook page.

Written by Tin Espinosa