Kuya Daniel's Filipino Pork Menudo Recipe
Craving for a delicious and traditional Filipino putahe (dish)? Mr. Public Service Kuya Daniel Razon got you covered!
Presenting "Menudo ni Kuya", Kuya Daniel showed his own version of the traditional stew dish that is made with sliced pork and calf's liver in tomato sauce.
Locally called ginamay in Cebu, menudo is almost always present in the dining table of every Filipino family during gatherings, birthday parties, and the likes. It is a favorite local dish with different variations depending on your province in the country. This time around, Kuya Daniel showed his own version of menudo.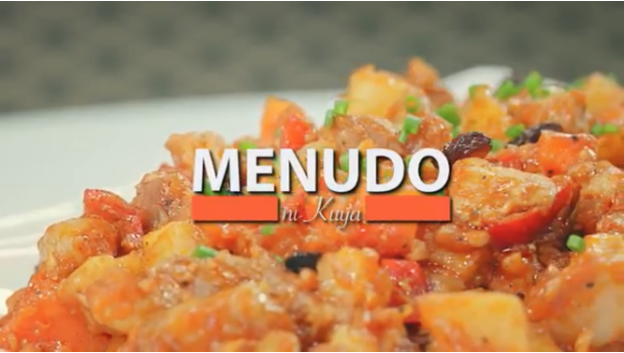 "Menudo is rich in protein and phosphorus," Kuya Daniel said, and probably one of the reasons why it is one of the most served dishes for celebrations with its appetizing ingredients.
"Protein builds, maintains, and replaces the tissues in our body. It has an essential role on the functioning of the skeletal muscles and the heart," added Kuya Daniel on the health benefits of protein.
Kuya Daniel cooked his pork menudo during the Cook Eat Right segment of the morning show Good Morning Kuya being aired by UNTV.
How to Cook Menudo, the Kuya Daniel Way!
Ingredients:
Pork
Carrot
Tomato sauce
Potato
Red bell pepper
Onion
Garlic
Salt
Pepper
Patis (salted fish sauce)
Calamansi
*Kuya Daniel said he usually puts calamansi on menudo.
Instructions:
1. Heat oil in a pan.
2. Sangkutsa or pre-cooking by simply adding one after another the several flavorings/ingredients: Onion, garlic, then add carrots since it is not easily molten.
3. Add pork (sauté first the pork with garlic and onion before you put water).
4. Add the salted fish sauce.
5. Stir well the onion, garlic, and the salted fish sauce for the pork to absorb its taste.
6. Put some crushed pepper to taste.
7. Put-in potatoes.
8. Add some spicy.
9. Add red bell pepper and stir well.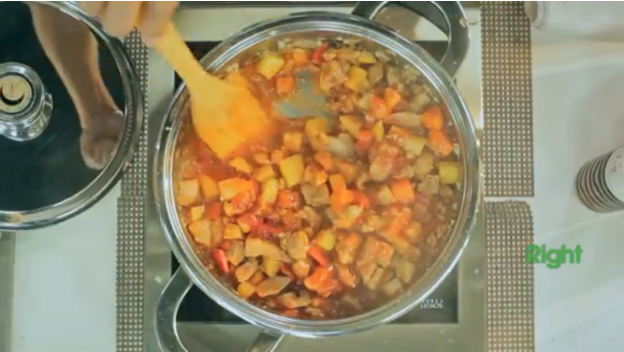 10. Add water first to dilute the tomato sauce.
11. Add tomato sauce.
12. Add some calamansi.
13. Put some pepper if needed, then mix it well.
14. Serve and enjoy!
Kuya Daniel uses the fundamental kitchen cookware, BergHOFF, a parent company of TFK (The Fundamental Kitchen) that was designed for healthy cooking and everyday cooking and has affordable quality and design.
Written by: Maikka Dungog