Kuya Daniel Offers Thanksgiving to God for a Fruitful 33rd Public Service Anniversary, Netizens and Supporters Celebrate through Massive Outreach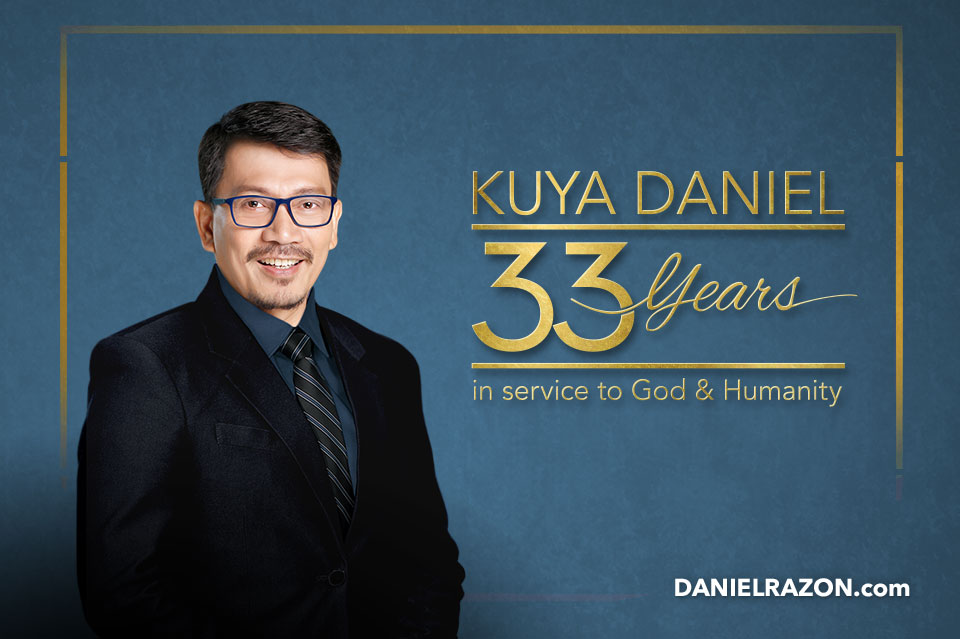 Kuya Daniel Razon, known for his "Mr. Public Service" moniker, marked the celebration of his 33 years of service to God and fellowmen with a grand thanksgiving to God on Sunday at the ADD Convention Center in Apalit, Pampanga.
"We thank God endlessly, and we know there are many things we should thank God for, and you're all part of what we're thankful for to God," Kuya Daniel expressed before hundreds of thousands congregants, many of which were from the provinces and abroad who joined the celebration via live streaming and satellite feed.
The broadcast journalist was also thankful for God's deliverance for 33 years. "With God's mercy, amidst many problems, difficulties and various plights we face in life, we're able to continue," he added.
The 32nd that Has Been
"When I started managing UNTV, I made it a point that I will be able to inject all the public services that I would like to start," Kuya Daniel said, reminiscing his plans of transforming UNTV a public service station.
As CEO and Chairman of Breakthrough and Milestones Productions International (BMPI), Kuya Daniel has launched numerous public service-themed shows via UNTV News and Rescue, including his outreach programs for the indigents.
Among Kuya Daniel's projects include the news-and-rescue focus of UNTV and training for its journalists and media people, use of drone technology, mobile AM radio booth, and other Philippines-first and innovative initiatives.
Here's a look at his leading-edge advocacies and pioneering public services:
Bigger Local and International Outreach
For this year's celebration of his anniversary in public service, friends, supporters and partners of UNTV surprised the veteran broadcaster with a massive outreach initiative, dubbed as "Mega Medical Mission' on November 28 at the Mandaluyong City Gymnasium in Maysilo Circle.
In addition to more than 5,000 people who received assistance from this medical mission, there are other public service initiatives mounted locally and abroad.
Partners of UNTV organized massive blood drives, wish-granting initiatives for the elderly in Africa, eldercare in Singapore, feeding programs in an Ilocos Sur elementary school and Laguna public school, and more.
Netizens Celebrate Kuya Daniel's Special Day
Simultaneously, fan greetings and "my selfies with Kuya" themed-photos flooded social media.
As early as 7:00 AM Philippine time on November 28, Kuya Daniel's fans took to social media – mainly Twitter, Facebook, Instagram and QuipSphere – their creative greetings and "thank you" messages.
The hashtag climbed the Top 10 spot in the Philippines Trends, peaking at No. 5 spot around 9 a.m. (PHT).
Among those who joined netizens to greet Kuya Daniel include the veteran broadcast journalist's wife, Mrs. Arlene Razon.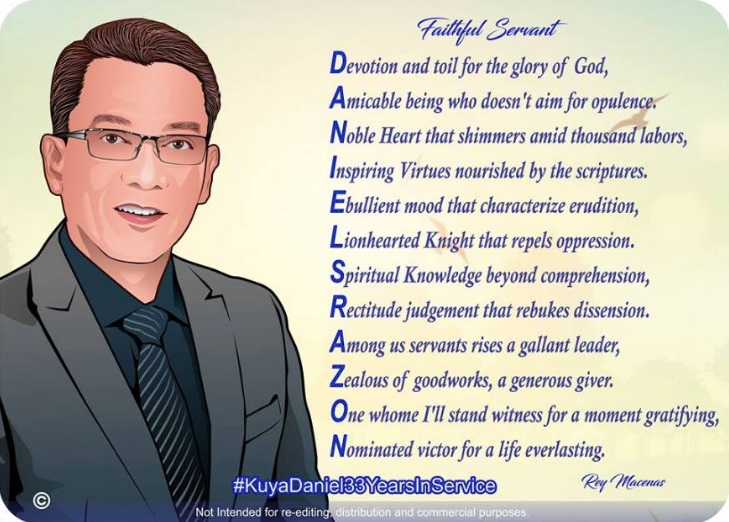 Written by Hazel Chavez-David