Daniel Razon-Helmed UNTV Cup Kicks Off League's First Season on July 29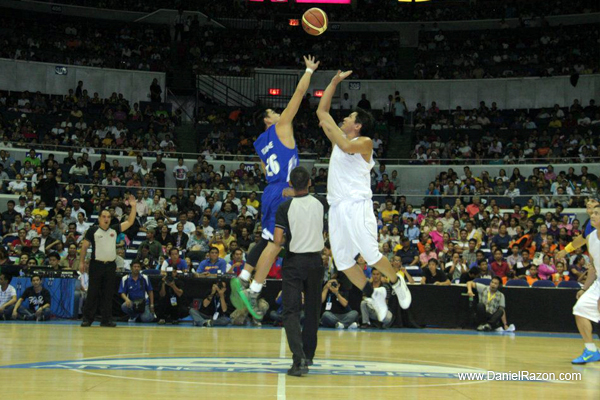 A year after Kuya Daniel Razon made his announcement about creating a charity basketball league on TV, it's all systems go for the first season of UNTV Cup.
UNTV Cup will hold its opening ceremonies and first game of the season on July 29 this year at the Smart-Araneta Coliseum, a breakthrough for UNTV to host the country's first basketball-for-charity league on TV.
"UNTV is creating a basketball game for public servants and celebrities. This will become a regular event which will be aired at UNTV," announced Kuya Daniel, stirring the crowd to excitement during the Sing and Shoot event held on June 11 last year.
Sing and Shoot 1 and 2: The Recall
It will be recalled, Team Celebrity played against Team Public Servants in the two editions of Sing and Shoot, the game events spearheaded by Kuya Daniel for the free education program of La Verdad Christian College in its Caloocan branch.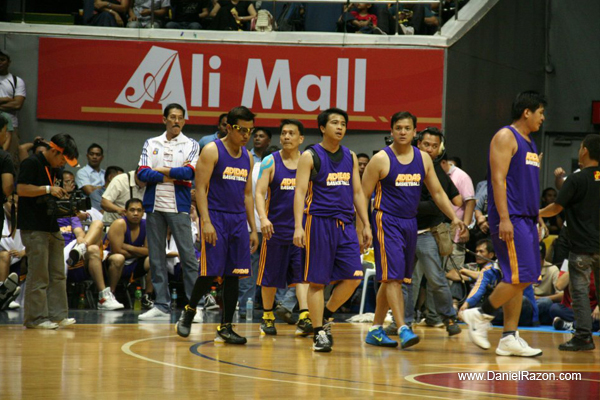 La Verdad is the country's first private college that provides scholarship grants for poor and deserving student even without earning high academic grades during their secondary school years.
The celebrities snatched the two victories with Ervic Vijandre leading the team scoring during the first game and John Hall keeping the lead in the second face-off. Both Vijandre and Hall were awarded Most Valuable Players for game 1 and 2, consecutively.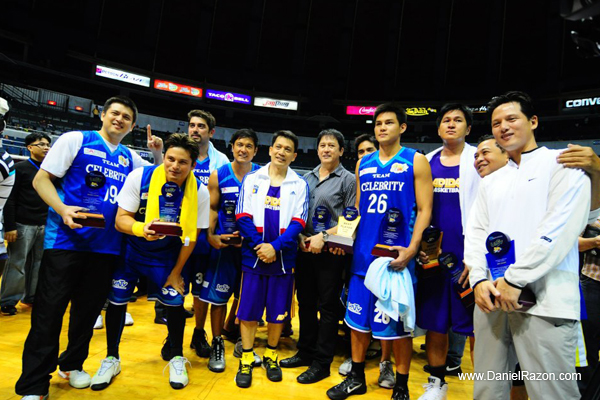 Public Servants vs. Public Servants
It is no longer payback time for Team Public Servants against the victorious celebrities. This time around, the 14 artist players are split to join force with the seven teams of public servants facing off in the first season of UNTV Cup.
UNTV Cup pools basketball enthusiasts from different government departments, namely: Armed Forces of the Philippines (AFP), Congress and Local Government Units (Congress/LGU), Department of Justice (DOJ), Judiciary, Metro Manila Development Authority (MMDA), PhilHealth, and Philippine National Police (PNP).
Playing for team Judiciary are returning players Supreme Court Administrator Jose Midas Marquez, Rodel Chua, and Gil Joseph Cabanting with celebrity players John Hall and James Blanco. Assistant coach PDIR Roque Ramirez and SPO1 Dennis Escalona are back for team PNP. Trying to take the win alongside the new players of the police force are Jordan Herrera and Onyok Velasco.
Actors Michael Flores and Brando Legaspi will join the line-up of the AFP while brothers Kier and Zoren Legaspi will complete the players of team PhilHealth. Former teen stars Eric Fructuoso and Jao Mapa will play for team DOJ.
The MMDA will take actors Allen Dizon and Emilio Garcia to its game. Team Congress/LGU has returning players Joel Villanueva, Sherwin Tugna, Sigfrido Tinga, Erwin Tañada, Sing and Shoot 1 MVP Ervic Vijandre and event rookie Jay Manalo.
With the participation of these government institutions and agencies, UNTV Cup is seen providing the grandest basketball league of public servants.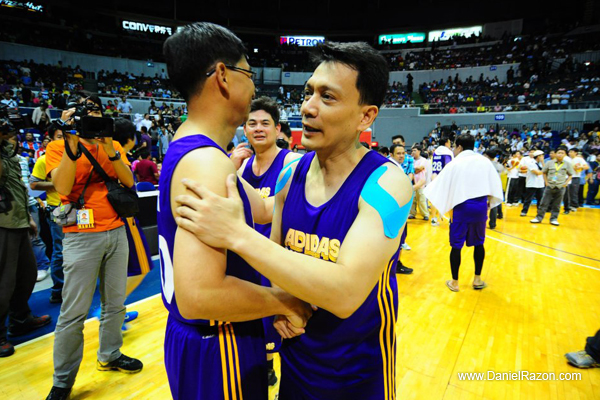 UNTV Cup: A League for Charity
"Each team in the league represents their own choice of charitable institution," the veteran broadcast journalist explained, adding that UNTV Cup is a league for charity. "AFP, for instance, chose a foundation for soldiers who are victims of wars."
One million pesos and five hundred thousand pesos will be given to the chosen charity of the champion and first runner-up teams.
The first season of UNTV Cup is expected to run until January 2014. 
(Words by Hazel Chavez-David)