UNTV Cup's first season echoes success, players thankful for the game
It's not only the price and the charity work that echoes the success of the first UNTV Cup but count also the participation of the players of the seven teams.
The basketball-charity league gathered Philippine actors and public servants from various government units to the grand opening of its first season on July 29 at the Smart-Araneta Coliseum.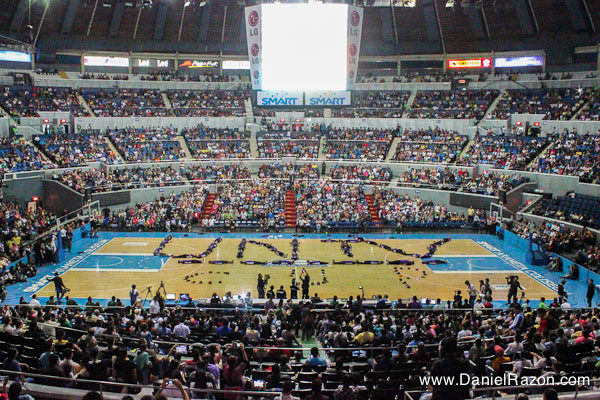 Daniel Razon, UNTV–BMPI Chairman and CEO, explained in an interview that participants came from a diverse mix of backgrounds and agencies. "The participation of the local government units as well as different artists – these people are from different agencies in the country," the veteran broadcaster added.
Kuya Daniel, the brain behind UNTV Cup, remarked that being able to get the players all together to play for a good cause already indicates the success of the event.
UNTV Cup is the country's pioneering basketball-charity conference that pooled at least 70 government-elected, appointed, and employed officials. Participating teams include the Justice Department (DOJ), Armed Forces of the Philippines (AFP), Philippine National Police (PNP), and PhilHealth. Also in the league are the Metro Manila Development Authority (MMDA), Congress and Local Government Units, and Judiciary.
Kuya Daniel Razon: It's always public service
It was the success of the Sing and Shoot series that inspired Kuya Daniel to come up with another innovative means of helping charity foundations. He stressed that the goal of UNTV's initiatives has always been public service.
"We all know that UNTV is a Public Service channel and all of the things we do are geared towards helping our countrymen in various ways," said Kuya Daniel, further explaining that "UNTV Cup is one of the projects we came up with since we know a lot of people in the government agencies as well as celebrities who are fond of playing basketball. But this time, they'll be playing for a better cause."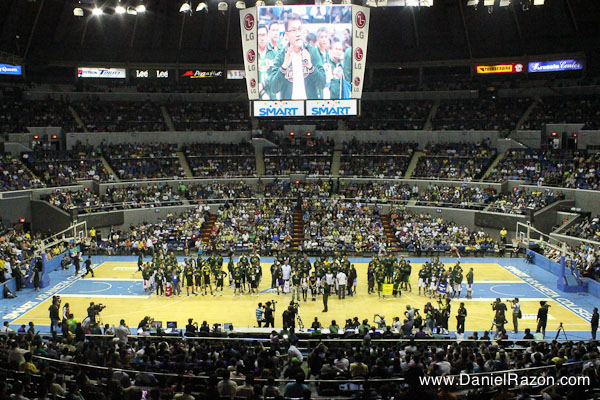 "Each team will represent a charitable institution chosen by them and those charitable institutions will be given the prize of P1-Million and P500,000 should they become the champion and the runner-up in this league," Kuya Daniel added.
Players Thankful for Having UNTV Cup
Given the chance to play for a good cause, participants of UNTV Cup are thankful for being a part of the league.
"I would like to thank Daniel and Bro. Eli Soriano for the opportunity to be a part of this tournament and may God continue to bless you so that you can help more Filipinos," Atoy Co said. 
Co, who serves as commissioner of UNTV Cup, is a Philippine Basketball Association (PBA) legend from the fabled Crispa Redmanizers. He is also the head coach of his Alma Mater's basketball team, the Mapua Cardinals.
John Hall believed that the league is giving every player a chance to fight for a better cause. "Usually, we pay [money] just to play [basketball] and nobody gets anything out of it. But in this league, everyone's fighting for a better cause," the actor-model said.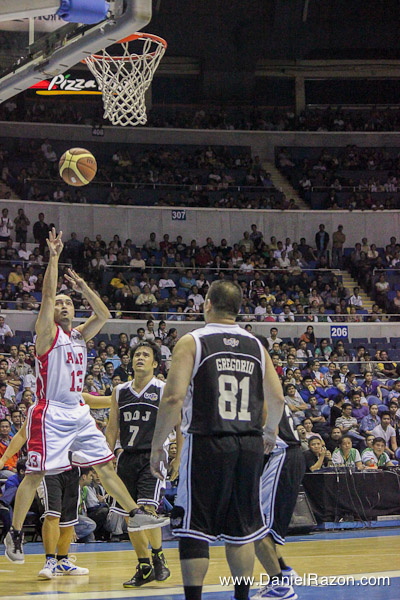 Hall, whose strong gameplay in Survivor Philippines gave him the "bad guy" image, revealed he is but one who is ready to help those "who aren't as blessed as we are." When asked who would be his beneficiary if he were to choose his own charitable foundation, Hall replied to "give it to the poor children in Mandaue."
Actors Emilio Garcia and Allen Dizon who will be playing for the MMDA team are also both thankful to Kuya Daniel, to UNTV, and Bro. Eli Soriano of Members Church of God International (MCGI) for putting together a basketball tournament for a great cause.
"I'd like to thank Kuya Daniel and Bro. Eli Soriano for this opportunity to play for a cause," said Garcia. 
Dizon said that given the chance to choose a beneficiary of P1-Million, he would donate the cash prize to the indigenous people living in the mountains of Luzon. "In our family, when we celebrate our birthdays, we give food and clothing to the Aetas," he said.
2012 PBA D-League and actor-model Ervic Vijandre shared that if he were to choose a charitable foundation, it will be a home for the aged. He admitted he has a soft spot for the elderly since he lost his grandparents. Vijandre will be playing for the Congress/LGU team.
A Peek on the Public Servants' Preparation for UNTV Cup
As each public servants team represents its chosen charity, the teams and players shared their eagerness to win and how they prepared for the first season of the league.
Police Chief Inspector Reynaldo Agoncillo II revealed that the PNP team has been readying since 2012, saying, "We've been practicing since last year and our members are selected from different parts of the country to make sure that we have a good shot at the finals."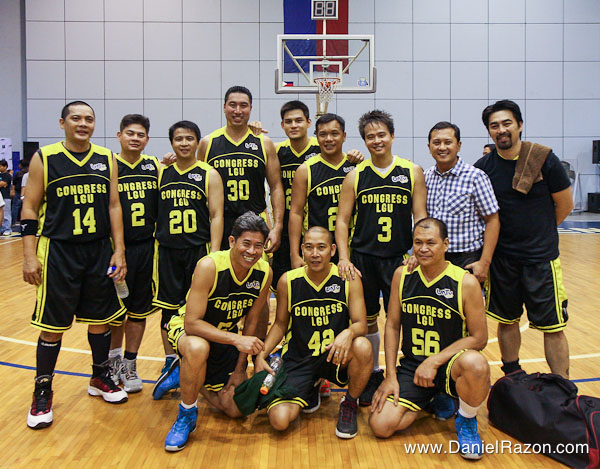 The AFP also gathered their best players from various regions of the country to give a good match against the other teams. "We have our own league in the AFP and from there, we were able to practice," Philippine Navy's Winston Sergio disclosed. Sergio said they will donate the cash prize to the disabled members of the AFP if they'll stand as champions of the league.
Hon. Lorenzo "Erin" Tañada III who will play for the Congress/LGU team said that he's a frequent runner but he hasn't been able to shoot some hoops recently. 
Cong. Tañada commended various public service projects conceptualized by Kuya Daniel through UNTV and expressed his special admiration particularly in UNTV's scholarship programs and the Manibela Academy that aims to teach livelihood to the Filipino indigents.
"I've been a friend of Kuya Daniel for quite some time now and I know that in Kuya Daniel's heart, he wants to help and not just by giving temporary goods to those in need – but by giving long-term assistance to many people. That's why whenever Kuya Daniel calls for help, I do my best to make myself available," said Hon. Tañada.
(Written by: Stacey Tee)